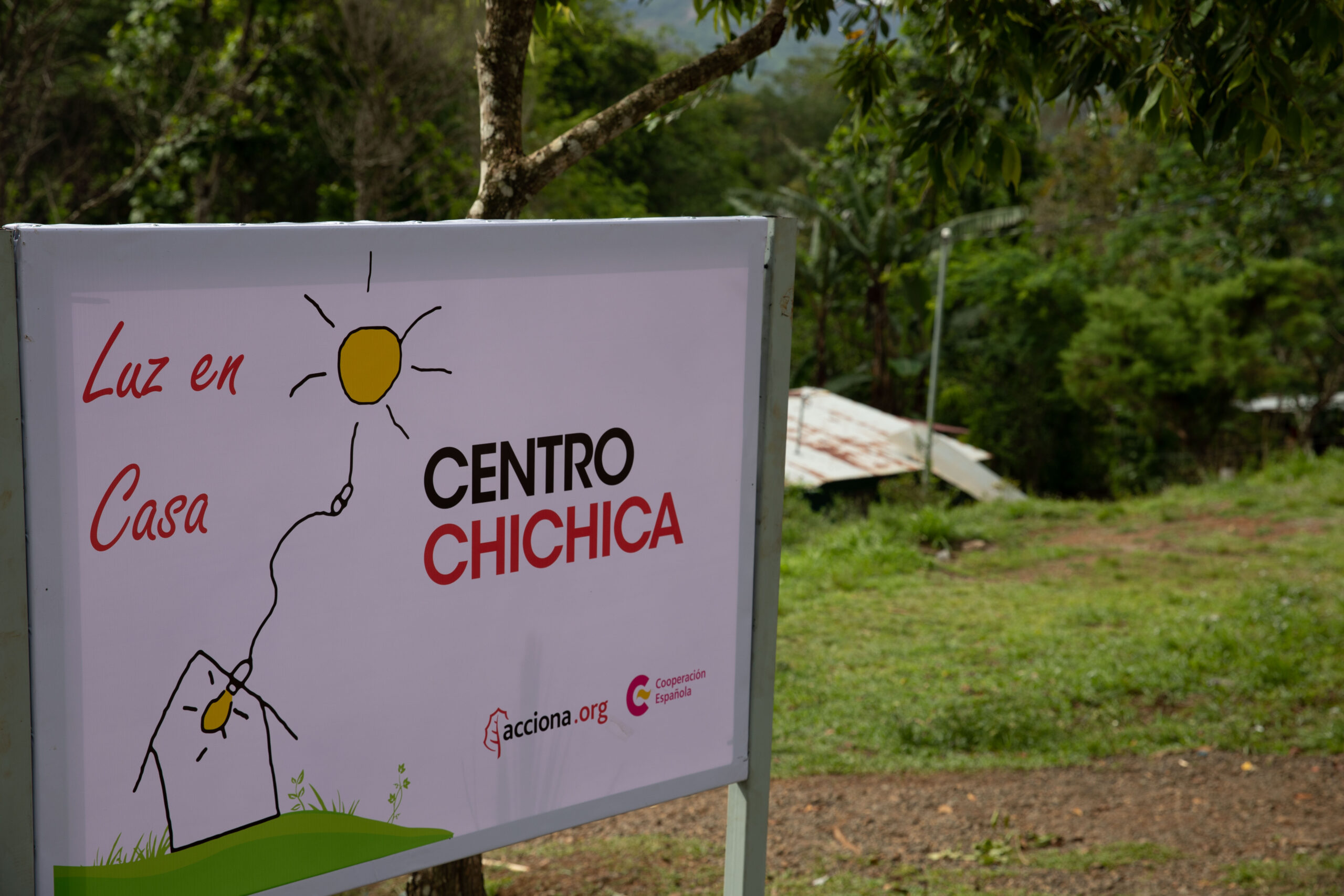 Acciona.org Panamá is one of the three winners of the ILO Just Energy Transition Innovation challenge. The proposal of acciona.org Panamá seeks to link sustainable energy to economic and social inclusion.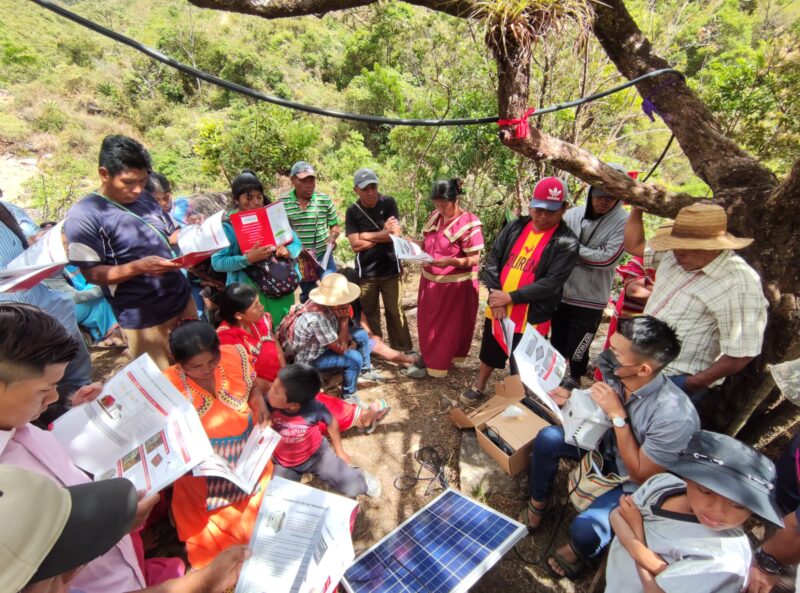 GENEVA (ILO News) – The energy sector powers economies and sustains jobs. It also generates approximately two-thirds of global greenhouse gas emissions. In the course of energy transitions, substantive employment and social impacts need to be anticipated and planned for. Through 2022, the ILO ran its first-ever just transition innovation challenge on energy transitions, with the aim to identify, enhance, test and disseminate high-potential policy ideas and solutions that promote a just energy transition for all.
Following its review of applications, the ILO has the pleasure to announce one of the three winners of this challenge call – the "Luz en Casa Ngäbe-Buglé Programme" from acciona.org Panamá, a Panamanian non-profit social organization, which has provided access to electricity to more than 2,700 families and small businesses in the Ngäbe-Bugle region. The organization has developed an approach to address energy poverty in some of the most isolated and rural communities in Panama. The mix of enterprise development and renewable energy technology offers income opportunities as well as access to sustainable, affordable and clean energy to indigenous people in rural areas.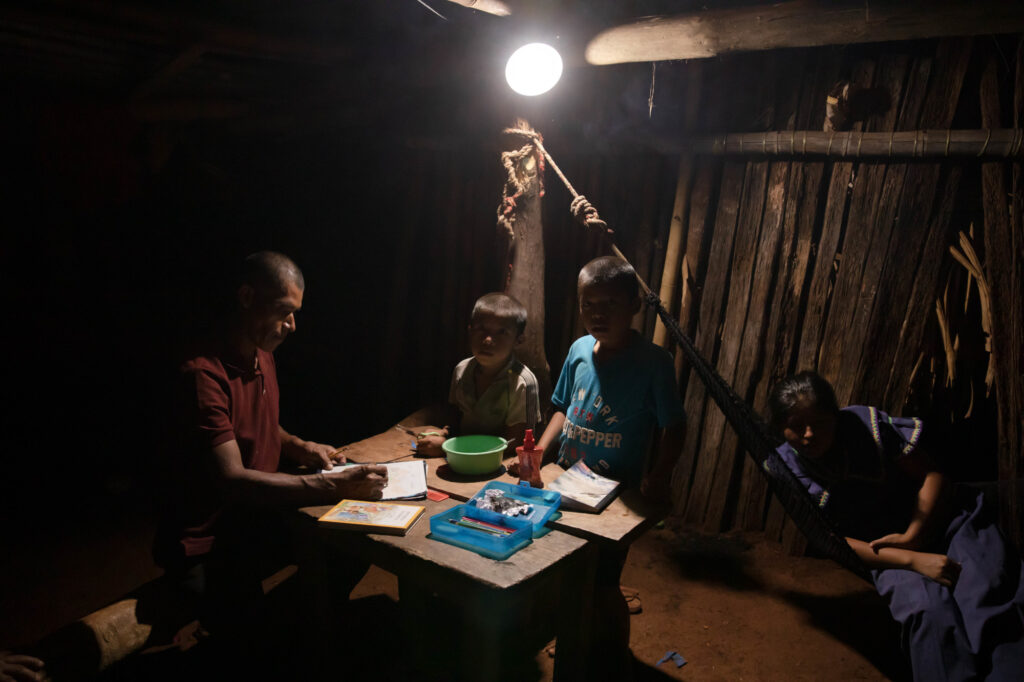 The "Luz en Casa" programme, which means "Light at Home" in English, provides indigenous families with access to electricity that generates positive impacts on the quality of life in the Ngäbe-Buglé region. Home to indigenous communities, this region is considered to be one of the Panama's most impoverished areas. It has the lowest access to basic social services and the lowest electrification rate in Panama. Due to its geographical isolation, conventional electrification through the grid is technically and economically difficult. To tackle this challenge acciona.org Panamá brings an off-grid renewable source – third generation solar home systems to remote households. This modern energy equipment is efficient, environmental-friendly and transportable. To ensure the sustainability of the programme, local small businesses are selected as "Light at Home Centers" and trainings are provided so that these centers can support future installation and maintenance of the equipment in their communities. The centers will also benefit economically from providing this service.
The ILO support will help acciona.org Panamá on assessing the employment and economic impacts of the "Luz en Casa Ngäbe-Buglé Programme", develop recommendations to maximize employment and social gains, and organize training and awareness raising on the  ILO Indigenous and Tribal Peoples Convention (C169).
"The collaboration with the ILO will improve the model of Luz en Casa Ngäbe-Buglé and raise its visibility nationally and internationally. It will help to scale up its impact and sustainability," says Alibeth Yanela De Gracia González, Coordinator of acciona.org Panamá.
More than just offering an electricity access solution, the project seeks to connect economic, social and environmental sustainability. Its experience and learnings will be shared through the ILO Just Transition Innovation Hub.