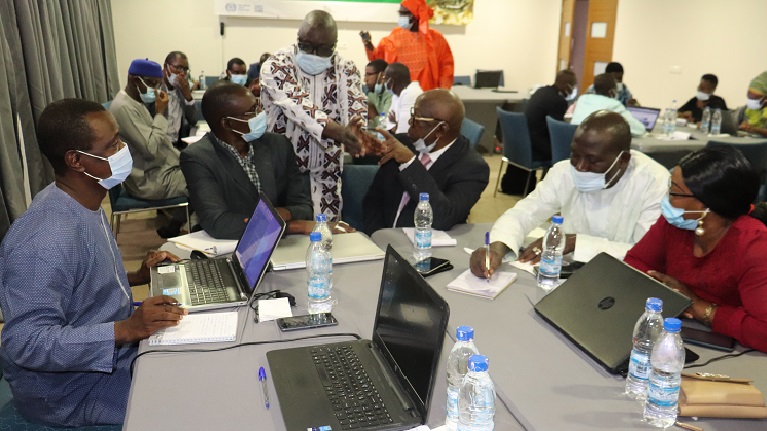 ILO News (HQ) The International Labour Office (ILO) launched the first Training Hub of the Green Jobs Evaluation Institutions Network (GAIN) for francophone countries in Africa last 29th of November 2021.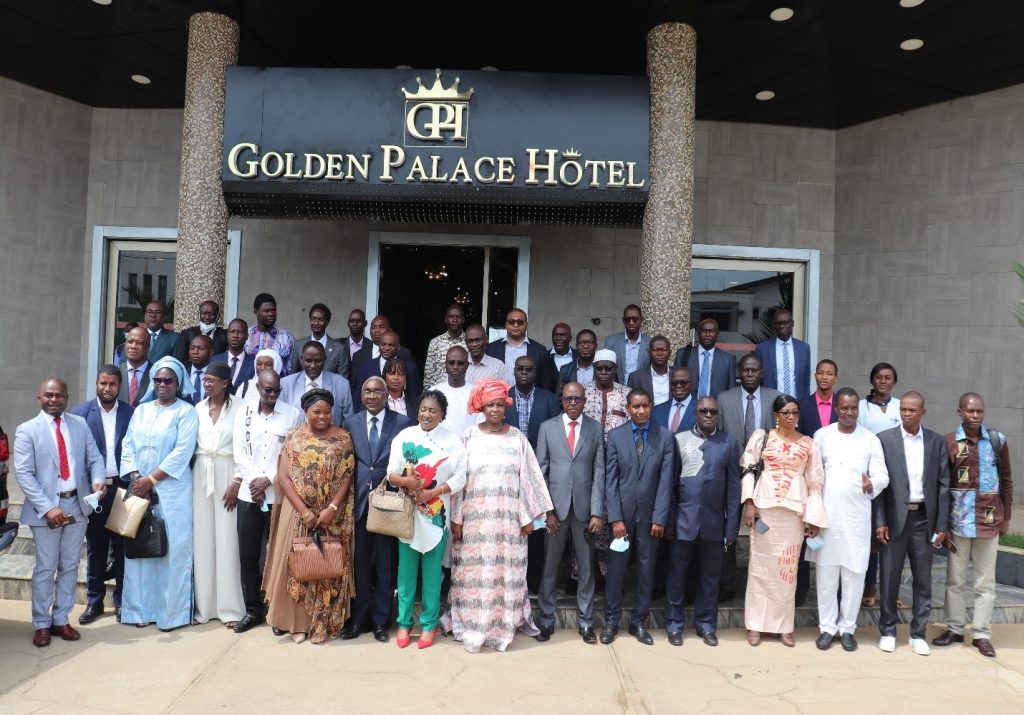 The hub was officially launched in Grand-Bassam in Côte d'Ivoire in partnership with the Nangui Abrogoua University of Abidjan and the Cheikh Anta Diop University of Dakar and kick-off a first week of training. As a key intervention of the "Climate Action for Jobs" initiative and the related the "Social Dimension of the Ecological Transition" project, the Hub's objective is to provide lasting and institutionalised assistance at regional level to support the development of economic models and analyses on the social impacts of climate and environmental policies.
The high-level launch gathered representatives of the ILO, the two universities, Côte d'Ivoire's Ministry of Employment and Social Protection, social partners as well as other international organisations such as the United Nations Economic Commission for Africa, the African Development Bank.
During the event, reference was made to the importance of developing analyses of the social impacts of climate and environmental policies at the national level to contribute to a just transition by supporting evidence-based policy making and social dialogue.
The high-level launch of the Hub was followed by a first training which took place from 29 November till 3rd December 2021 and allowed to reinforce the capacity of 50 representatives of governments, trade unions, employers as well as research and academic institutions from Benin, Burkina Faso, Côte d'Ivoire, Mali, Maroc, Niger and Senegal.
This training Hub is the second of this sort. The first GAIN training hub in Africa was launched at the Green Economy Ministerial Conference by the South African government, the University of Pretoria and the ILO on 10 January 2019.
About GAIN
The GAIN initiative was launched in 2013 as a global network of research institutions for the evaluation of employment impacts of climate and environmental policies. It assists ILO constituents into undertaking green jobs assessments based on nationally build macroeconomic models. Thereby, it offers an effective tool and evidence base in guiding policy-making.