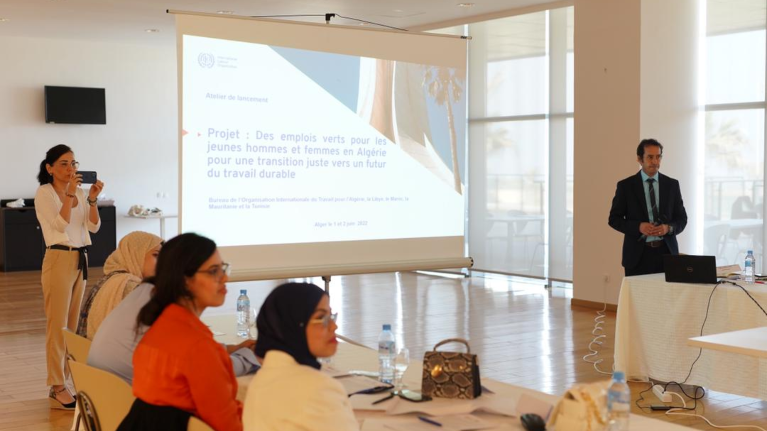 ILO News (Algiers) – On 1 and 2 June 2022, the ILO Office for Algeria, Libya, Morocco, Mauritania and Tunisia, together with the government of Algeria and social partners, organized a workshop to launch a project to promote green and better jobs in Algeria.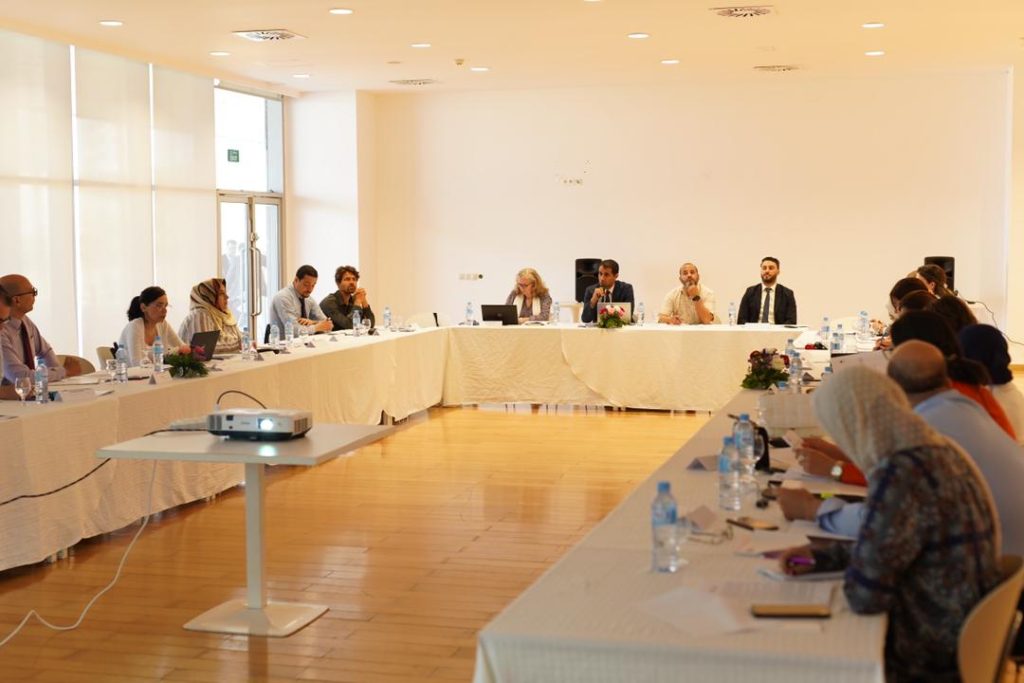 This new cooperation project with the Ministry Delegate to the Prime Minister, in charge of Microenterprise, aims to contribute to the Algerian government's efforts, in collaboration with employers' and workers' organisations, to promote the creation of more and better green jobs through sustainable entrepreneurship and the creation of microenterprises in the growth sectors of the green economy, with a special focus on women. The project also aims to support Algeria in fulfilling its commitments under the 2015 Paris Agreement and the Climate Action for Jobs initiative to develop just transition measures towards a greener economy.
Representatives from different ministries and organisations actively participated in the two-day workshop aimed at launching the implementation of project activities, including the establishment of a steering committee, the presentation of the project and the initiation of a dialogue between stakeholders on a just transition to a sustainable future of decent work.
The workshop also included an introductory training by ILO Green Jobs Specialist Marek Harsdorff to help stakeholders better understand the social and employment implications of climate policies. The Green Jobs Assessment Institutions Network (GAIN) assessment methodology and the Green Jobs Assessment Model (GJAM) were presented as an approach to analysing the impacts of climate policies on key development indicators such as employment, GDP, skills, gender, informality and income distribution.