Mauritania is joining the UN's Climate Action for Jobs Initiative, which brings to 49 the coalition of countries that have committed to support a just ecological transition by formulating a national plan for a just transition, creating decent and green jobs.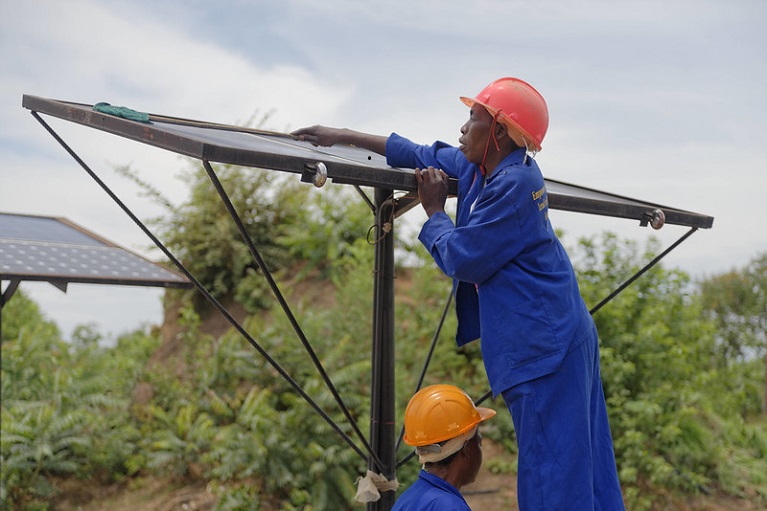 The Climate Action for Jobs Initiative (CA4J) welcomes the participation of Mauritania. "I am convinced that Mauritania will play an active role in this Initiative to unite global efforts on climate change and decent work. The International Labour Office will accompany Mauritania and provide the technical assistance needed in this regard," says Guy Ryder, the Director-General of the International Labour Organization (ILO), which is the hosting organization of the Initiative.
"Mauritania joining the Climate Action for Jobs initiative will serve as an accelerator for a profound transformation of our economy, in line with our ambition stated in the Nationally Determined Contribution 2021-2030. Through the choice of investments and projects that will result from it, joining CA4J will open up many opportunities for the creation of green jobs and the advancement of social justice in view of a transition towards a sustainable and more resilient future, especially for women and young people," says Aissata Daouda Diallo, Minister of Environment and Sustainable Development, Mauritania.
A just transition is essential to facilitate ambitious climate actions. The report from the UN's Intergovernmental Panel on Climate Change has highlighted the importance of a just transition to enable deeper ambitions for accelerated mitigation of climate change and encouraged policymakers to adopt and implement just transition principles.
The Climate Action for Jobs Initiative was launched in 2019 at the UN Climate Action Summit to enable climate action with decent jobs and social justice, and to support countries in a just transition that is based on broad support. Mauritania is the 49th country worldwide and the 11th African country to join the Initiative. The Initiative engages with its partners such as national or subnational governments, workers' and employers' organizations, academia and think tanks, multilateral and regional institutions, businesses, and civil society organizations working to achieve a just transition for all in the context of ambitious action against climate change.
The CA4J is currently hosted by the ILO whose guidelines for a just transition towards environmentally sustainable economies and societies for all offer a framework to guide this transformation.