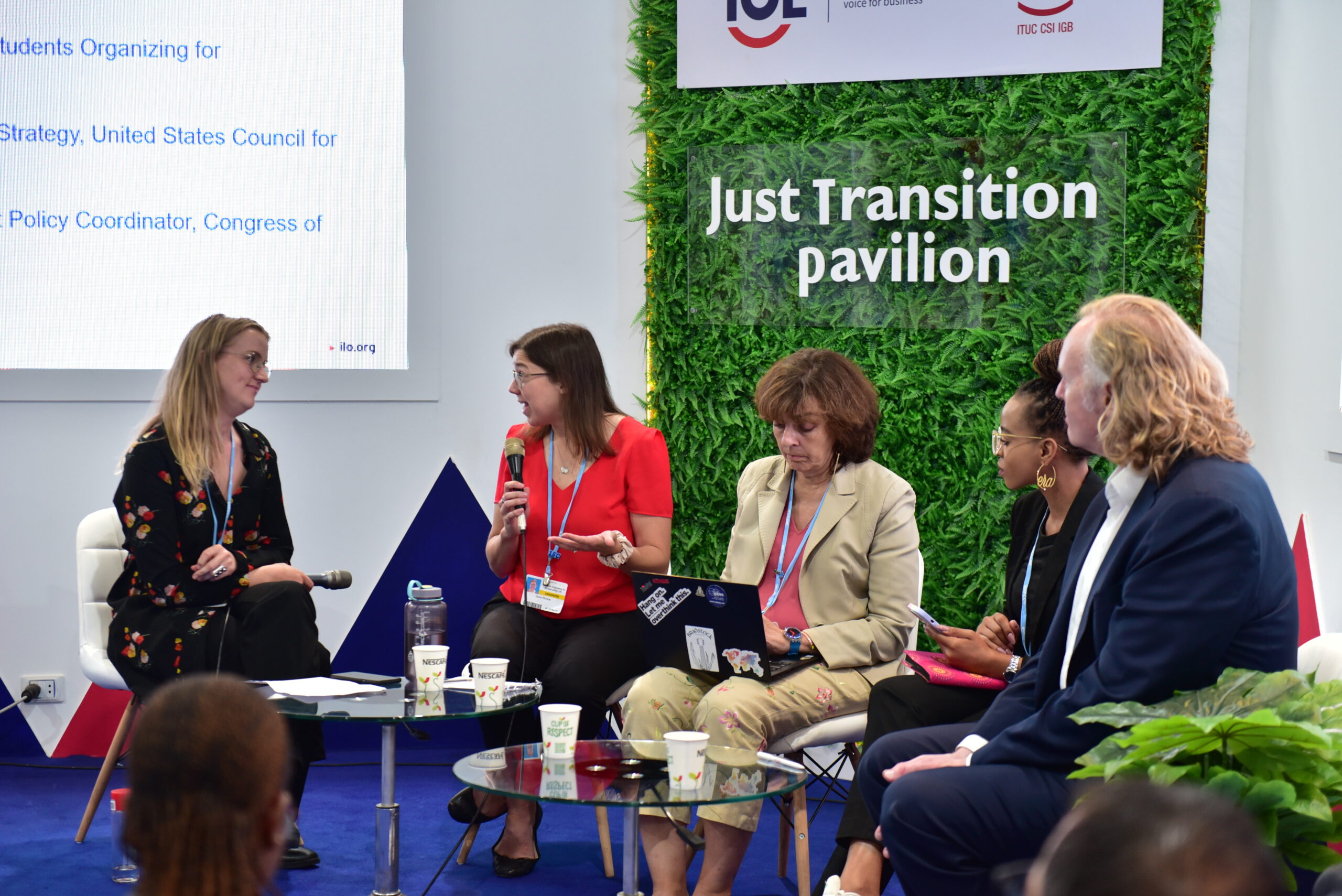 In the face of the global climate crisis, integrating youth into the UN climate processes is paramount for several reasons. Youth continue to be disproportionately hit by a climate crisis they have not created. Still, young people are not only victims of climate change but also important agents of change. In essence, empowering youth within these crucial discussions is an investment in a more inclusive, informed, and effective global response to the climate crisis.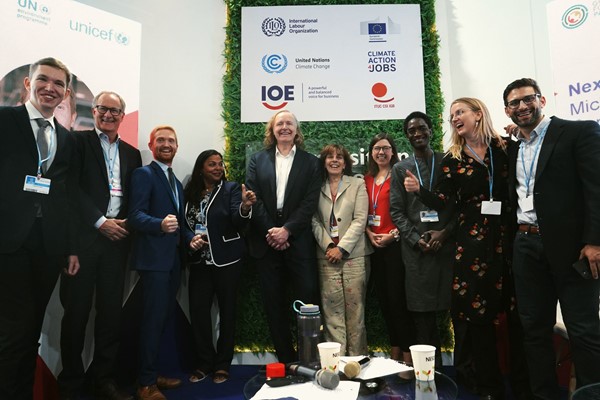 The Green Jobs for Youth Pact, a collaborative effort by the International Labour Organization (ILO), United Nations Environment Programme (UNEP), and United Nations Children's Fund (UNICEF), is set to host a series of events at COP28, empowering and amplifying youth voices in the fight against climate change. The events are organised for youth and with youth we hope to see a lot of young people in the audiences too. Here are our 5 top choices for events focused on young people, just transition, and green jobs at COP28.
December 2nd, 10:30-11:20 Climate Café – Climate Anxiety and Resilience in Youth – Green Jobs for Youth Pact Event. Location: Just Transition Pavilion (Thematic Arena 3 – Pavilion 325)
70% of young people are eco-anxious. We urgently need spaces to have open conversations about the climate crisis, how it makes us feel, and work in our communities to turn these feelings into action. Join us for a Climate Café facilitated by Gunjan Nanda of the Dubai Climate Collective, to get in touch with your own climate emotions & connect with others to turn these feelings into action. Climate cafés are safe spaces for young people to connect, collaborate, and build community.
December 6th, 09:30-10:20 A Just Transition – With and For Youth. Location: Just Transition Pavilion (Thematic Arena 3 – Pavilion 325)
Young people are not only victims of climate change, but vanguard actors of change and climate action! In the summer 2023, the International Labour Conference adopted a new resolution and conclusions on just transition. The conclusions include a clear reference to consult with affected communities – in particular youth. This session will focus on the youth perspectives in a just transition and how young people are engaging in just transition processes around the world.
December 6th, 13:30-14:30 Accelerating Public-Private-Youth-Partnerships – How the Private Sector Can Create More, Better, and Greener Jobs for Young People. Location: IOE EMployers and Green Skills Pavilion Thematic Arena 3 – Pavilion 160
In 2023, more than half of the world's population was below 30 years old. Regardless of geography, young people care more about climate change than older generations and they tend to be un- and underemployed as well. Meanwhile, the green transition would help create by 2030 an additional 8.4 million jobs worldwide for young people aged 15–29. Tackling climate change as well as youth unemployment will not only benefit the youth but also planet and private sector. Businesses continue to demand well-trained people with the right skills to take on the new green jobs as they transition. However, businesses cannot do it alone. This session will focus on how public-private-youth partnerships can advance the green transition in a way that benefits people, planet, and profits.
December 8th – Whole Day Career Fair – By the COP Presidency in the Green Zone
The Green Skills for the Future of Work Fair hosted at COP28 caters to university-aged students aspiring to explore green job prospects and cultivate vital skills. Attendees are invited to immerse themselves in a day of experiential learning and exploration through interactive booths hosted by prominent organizations and companies at the COP28 in Dubai. These booths serve as conduits for substantive discussions on hiring trends and the requisite proficiencies in the sustainability sector, allowing direct engagement with representatives spanning various facets of the green industry. UNICEF's Generation Unlimited is supporting the onboarding of companies as well as the preparation of students and Green Jobs for Youth Pact partner resources will be featured.
December 9th, 18:00-18:50 Labour of Love – poetry slam on people and planet. Location: Just Transition Pavilion (Thematic Arena 3 – Pavilion 325)
Join us for an interactive evening where young artists, activists, and negotiators come together to showcase their creative expressions at the intersection of people and the planet. This open-mic night invites everyone to take the stage and share their talents, whether it's through a comedic performance, a musical act, or a poignant poetry reading. It is a platform where passion meets creativity to highlight the crucial issues of our time—climate change, labour challenges and their societal impact. Your voice matters, and this event is your opportunity to make it heard in a captivating and engaging way.