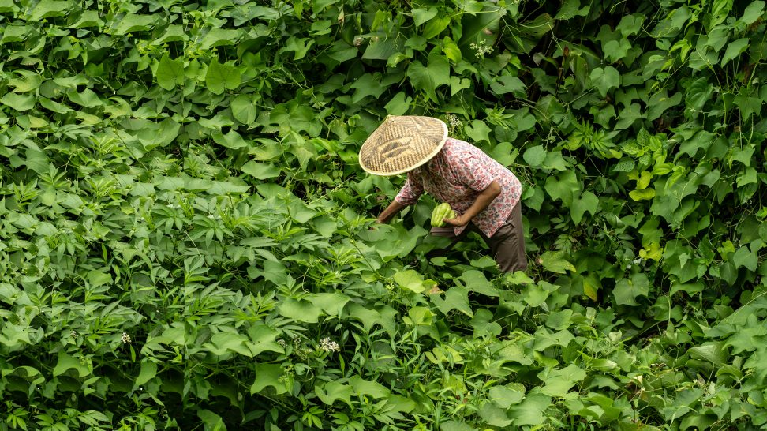 As the world gears up for COP26 – the United Nations summit on climate change and what countries are going to do about it – we are starting to hear the term 'Just Transition' much more frequently. But what does it mean, and why is it so important?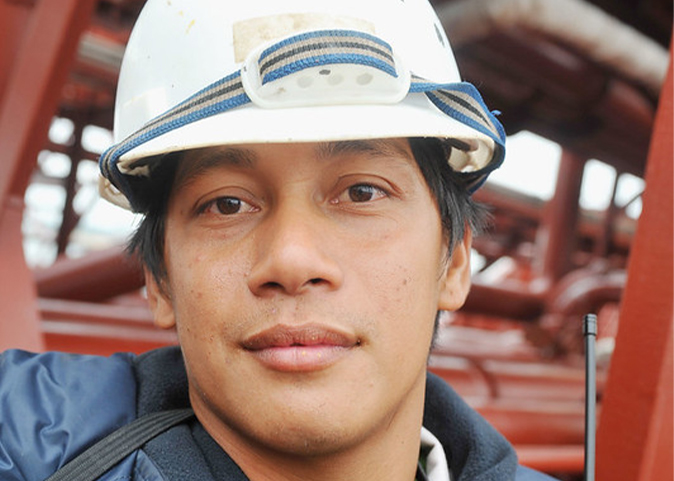 In order to tackle pressing environmental challenges like global warming, pollution and plummeting biodiversity, nations and businesses need to adapt. A Just Transition means making changes to the economy in a way that is as fair as possible to everyone concerned.
Let's imagine a worker – Pablo – is employed by Patricia as a technician in a factory currently powered by fossil fuels. To reduce the environmental impact of her company, Patricia and her management team have been inspired by government incentives to switch to solar panels in a neighboring town to power their factory. In the process of changing their energy supply, some technicians will be made redundant, while others will be retrained and relocated in different roles to carry out better, greener jobs.
A Just Transition involves managing these changes carefully, to maximize the benefits of climate action while minimizing hardships for all individuals and communities affected.
Here are five things you need to know about a Just Transition for Pablo, Patricia and the millions more people around the world whose work will evolve – in big and small ways – as we green our economies.
1. A Just Transition cannot wait.
ILO research suggests that, by 2030, more than 2 per cent of total working hours worldwide may be lost every year, either because it is too hot to work or because workers have to work at a slower pace.
COVID-19 has also created a labour market crisis with a drastic fall in global employment.
Given the scale and urgency of these environmental and employment challenges, it is clear that the world will have neither the resources nor the time to address them separately or consecutively. Tackling them jointly is not an option, but a necessity.
2. Labour rights and social protection must be at the heart of green policies.
As countries and companies develop new environmental policies, it is vital that they promote fundamental principles and rights at work, so no one is left behind.
These are rights that apply to all people in all states and cover, for example, workers' freedom to bargain collectively, as well as the elimination of forced labour, child labour and discrimination at work.
Respect for social protection is also vital – that is to say, all workers should be able to access to healthcare and a secure income, including in cases of old age, unemployment, sickness, work injury or maternity.
2. Consultation is key.
In Pablo and Patricia's case above, deciding how redundancies, retraining and worker relocation happens and to whom is not straightforward.
From an early stage in developing any green strategy, building consensus and facilitating open, effective dialogue between all relevant stakeholders – governments, workers and employers – is essential to minimizing challenges and maximizing opportunities.
This is true at the enterprise level, right up to the regional, national and even international level.
3. A Just Transition is not just the right thing to do, it's the smart thing to do.
As countries rethink economic policies to meet environmental challenges, there is a critical opportunity not only to protect the planet but also to ensure decent work for all, reduce inequality and eliminate poverty.
If managed carefully, ILO research suggests that 18 million more jobs would result from achieving the Paris Agreement's 2°C goal.
4. A Just Transition is possible.
Many countries have already begun integrating Just Transition principles into their environmental commitments.
Costa Rica, Argentina and Jordan are just three of the countries that have held stakeholder consultations to develop actionable strategies that will promote climate action while respecting workers' and employers' rights and livelihoods.
Meanwhile, in Nigeria, the ILO has worked with national partners to model what implementing Just Transition strategies could look like, revealing that effective climate policies could actually boost the economy, creating as many as 12 million jobs.
5. The ILO can help make a Just Transition happen.
As the UN agency focused on the world of work, the ILO has the mandate and expertise to support countries, businesses and workers on their path towards a Just Transition.
Through research, policy work, on-the-ground technical projects and partnerships like Climate Action for Jobs, the ILO can share valuable learning across countries and help drive forward effective climate action. The ILO has already convened leading experts to produce practical Guidelines on a Just Transition, for example.
"Action on climate change is not a choice," ILO Director-General Guy Ryder has said. "It's our collective responsibility to act now. This is a major transition and one that needs to be managed fairly."
---